Medical spa with Dermal Fillers
Be your own kind of beautiful
Fillers near me - Schedule your consultation
starting at $750 per syringe
Effective 1/1/2023 some areas will be charged by area per session and NOT by syringe volume.
Mini Lips will be $450 per treatment. 
Filler with MEMBERSHIP can save you $45-$75 
Areas treated/ average number of syringes needed
Cheeks (2-4+)
Jawline (4+ syringes)
Chin (2-4)
Smile Lines (1-3)
Marionette lines (1-3)
Perioral lines/ lip lines (1-3)
Lips (1-3)
Hands (2-4)
Under eye (2-3, done over multiple sessions, $750 charged PER SESSION). Under eye filler MUST be approved by Tristah, NP prior to treatment, this treatment starts at $750, recommend to combine with cheek filler). 
Depending on selected filler, location, and amount lasts up to 12 months
Effective 1/1/2023
$500-$750+ per area
Some areas will be charged by AREA vs charged by volume, fee applies PER SESSION. Many factors went into this consideration including but not limited to the longevity of the filler, filler type, complexity of the area (risk level, basic vs advanced etc) and more.
In addition, some areas will require a 2 session minimum which will also be charged PER session. These areas include under eye and lip filler. If you will not commit to 2 sessions unfortunately these areas won't be treated on you.
The following are charged PER AREA, per session (NOT based off syringe/ volume) include but not limited to:
Undereye filler
Chin
Chin shadowing
Marionette lines
Pyriform aperture
Medial cheek
Smile Lines/ NLF
Fern Pattern Technique (per area & per session)
 See Tristah, NP during your consultation for more information. 
Memberships and Discounts
Looking for ways to save?
Renew's Membership Program
Our membership program work for you on two levels: First, you experience great savings and second, but equally important, you will be invested in your skincare regimen. Regularly scheduled treatments keep your skin in top condition and help outsmart the aging process.
$149 per month which goes into your virtual wallet! When you come in you can use whatever dollars you have accumulated by that time as you wish. By being a member, you will save 10% across the board on any service and or product. This means on facials, injectables, lasers and more!
There is a 12-month commitment and a $99 set up fee. After the 12 month period, your membership will go month to month till canceled by you with a 30 day written notice. 
Contact the clinic for more details.
Frequently asked questions
Check out this transformation! Cheek + Tear Trough (TT) Filler treatment! Photos is SAME DAY before and after treatment.
Consultations are required before service appointments. TT filler must be cleared with Tristah, NP prior to scheduling. 
See special pricing above for TT filler. 
This beautiful young lady has trusted her face to me for several years!
The latest enhancement was working on her lips (again)!
Fillers are a building process!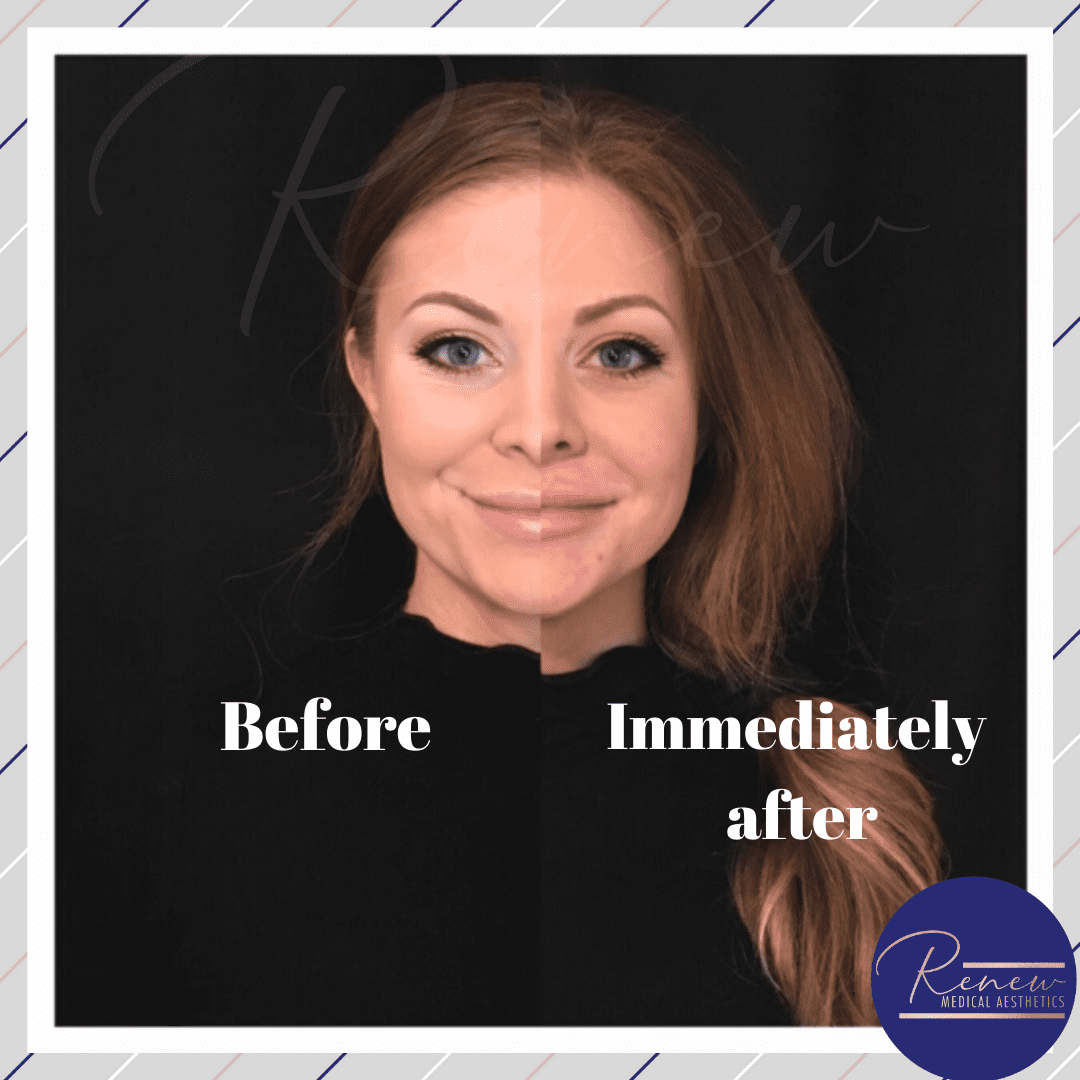 Cheek Filler Worth the Cost?
This beautiful young lady wanted some cheek contour enhacement. With just 2 syringes of Restylane Lyft I was able to bring back some structure which created beautiful contoured cheeks.
Lip Filler using Restylane
I love the way Restylane fillers look and feel in the lips. It is one of my favorite areas to inject with fillers. 
They say its not the paint, but the person holding the paint brush! Set up your FREE consultation to discuss your filler needs.
PLUS Renew Medical Aesthetics now has its very own YouTube channel. Please Like this video and subscribe to see MORE!
Schedule your consultation