About Renew Medical Aesthetics
aes·thet·ics 
/esˈTHediks/
noun
a set of principles concerned with the nature and appreciation of beauty

Our clients are at the heart of our work. At Renew, our mission is to offer personalized services to each client in our welcoming MedSpa. We achieve results through our highly trained staff who enhance clients' natural beauty. Renew is dedicated to delivering quality care with advanced cosmetic and medical treatments, comprehensive consultation, and education. We centralize our focus on our clients, enabling them to comprehend the science behind our services and make well-informed decisions about what's best for them.
Using non-surgical treatments such as:
Dysport
Dermal Fillers
Laser Treatments
Microneedling/ PRP
Chemical Peels/ VI Peels
Dermaplaning
DermaSweep
Facials
Full range of skincare products


I help clients preserve that youthful glow.  The best part is that I know how to treat skin of all types so whether is for prevention, correction or maintenance it is never too early or too late to visit me. Aesthetics are not just for the ladies either, men are more than welcome and I highly encourage their visits at Renew Medical Aesthetics. 
Good skin isn't achieved overnight. It takes ongoing dedication. I understand the struggle because I too have been battling with acne in my adult years. Also, as I have aged, I started to notice "static lines" which means wrinkles that were there even when I wasn't making facial expressions. Through a diligent skincare routine, good water intake and a sprinkle of Dysport I have been able to renew my youth. 

I am deeply passionate about helping clients, both men and women with a vast range of aesthetic goals. I pride myself in having a sharp eye for detail, being skillful and having precise technique creating natural looking results. I look forward to developing long-lasting relationships through building trust. I have uncompromising standards and only want to deliver the best care possible. Here are just a few comments from my clients:
"love love love your work! Very accommodating"
"Your work is amazing! I get soooooo many compliments and they are all thanks to you!"
"I had a friend that highly recommended you, plus you stayed in constant communication with me which eased my nerves"
I have been a nurse since 2009 and a Nurse Practitioner since 2015. I have extensive knowledge and experience with the following: neurotoxins, dermal fillers, Kybella, micro-needling, aesthetic laser treatments, intense pulse light therapy, aesthetic radio-frequency treatments and medical weight loss. I am a skincare expert in many medical grade products.
A consultation is a perfect opportunity to discuss your specific concerns.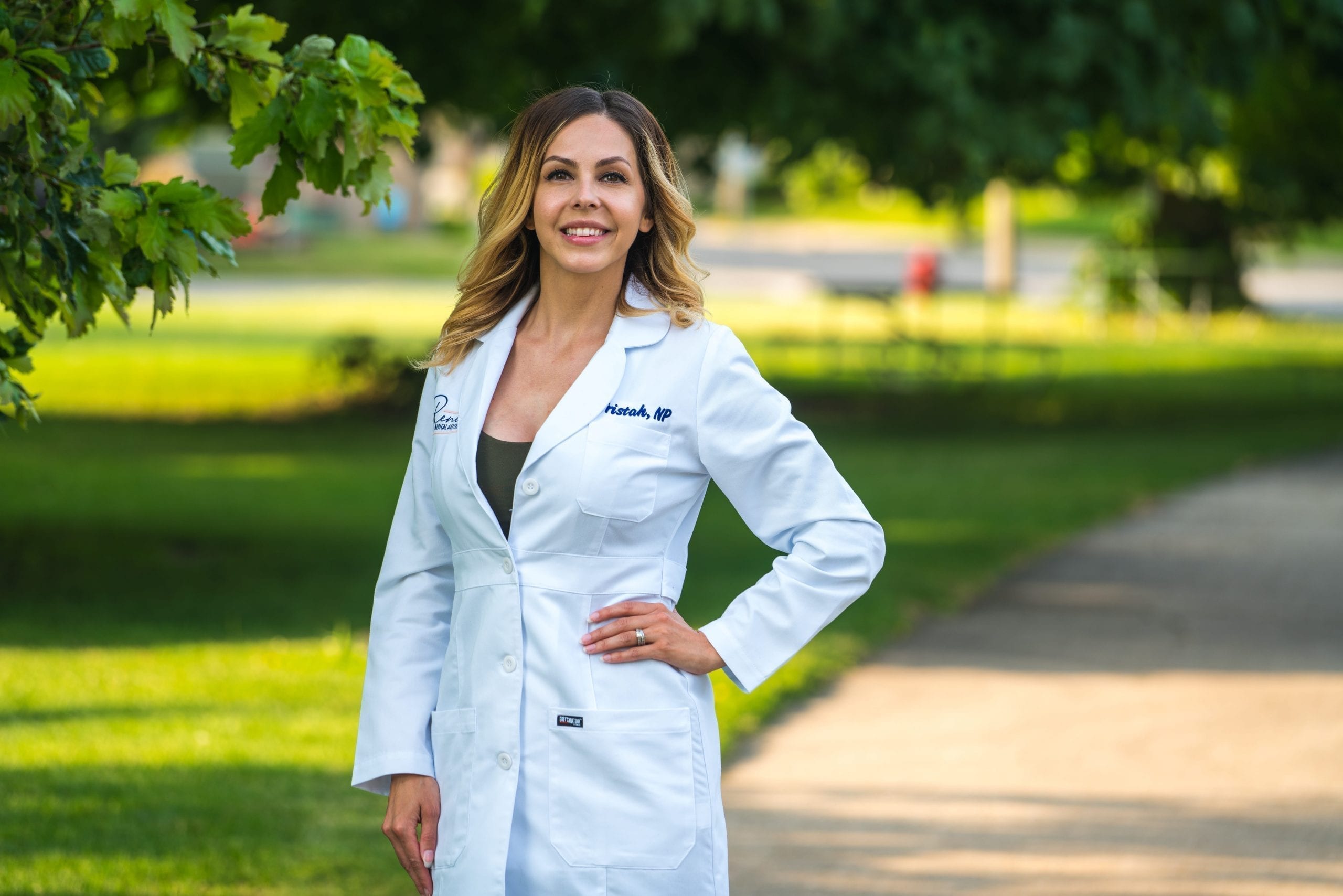 Tristah, NP founded The Art of Aesthetics Center, LLC (AAC) and through AAC is committed to raising the bar by setting new standards in aesthetics education. This involves establishing a strong foundation in aesthetics, nurturing the development of high-quality injectors, and fostering a safer injecting community through the sharing of knowledge and practical experience.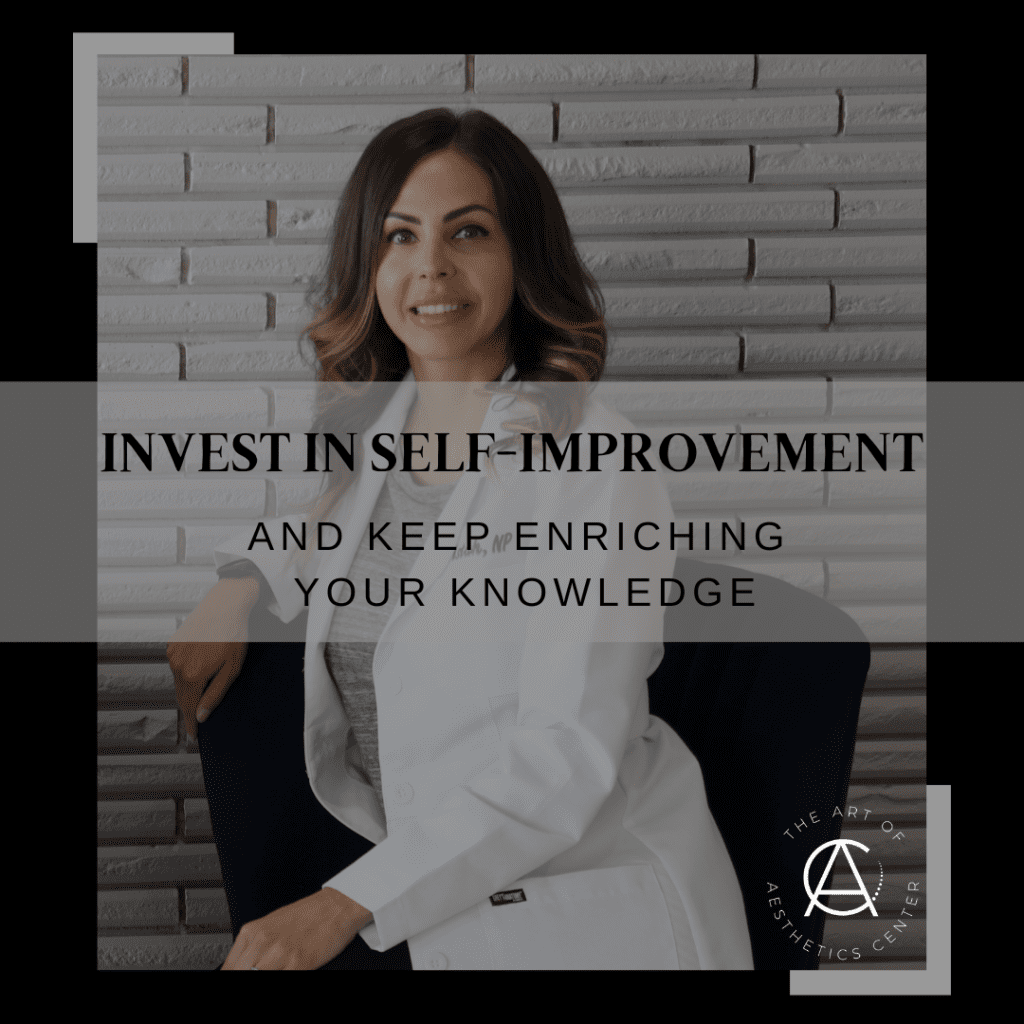 I have been a licensed esthetician for over 5 years and have been in the aesthetic industry for more than 15 years!
I have substantial experience analyzing skin conditions and recommending skin care regimens and solutions tailored to each individuals needs. I have also collaborated with doctors and allied health professionals to provide optimal results for pre and post treatment care using skin-care based advanced technology.
With my knowledge and experience I am confident I can be of service to all of Renew's existing and new patients. I am excited to offer my favorite services such as advanced facials and treatments, chemical peels, manual exfoliations, extractions, and other exciting RENEWing treatments.
Grateful for the article written prior to my open house (8/2019). This article provides some insight on how I started on my nursing journey all the way up to where I am now.  
"My theme throughout my nursing career has been to help people and make them feel good," she said. "I've seen how this can build people's confidence and I think if you feel good on the outside, you naturally feel good on the inside."
Wisconsin Women Interview
WWBIC helped Renew Medical Aesthetics grow into a small business!
I share some information about the my background, services offered as well as some medical grade skincare products.  
"The business has undergone many changes since its humble beginnings. Tristah was originally the only employee at Renew Medical Aesthetics. Since opening, she has added another full-time Wisconsin State Licensed Esthetician who speaks fluent Spanish and a receptionist. She also now offers ten different medical spa services and hopes to add laser treatments to these offerings in the future."
I couldn't be more thankful for all of the people and organizations that assisted in Renew's growth and expansion. 
Schedule your consultation